RECRUIT
Our team is filled with self starters, constantly asking themselves
"So what would I do?" We're looking for like-minded individuals who want to join us in making a difference as part of THE SSS team.
If you feel like you want to be part of something different, and exciting this may be the place for you."
OFFERING
Our team is filled with self starters, constantly asking themselves "So what would I do?"
With a deep understanding of their clients' essential needs, our team
meticulously research the latest technologies every day to provide end clients with groundbreaking experiences.
MARKETING & CREATIVE
Web, Mobile App development
SEO, Performance marketing
UI, UX Design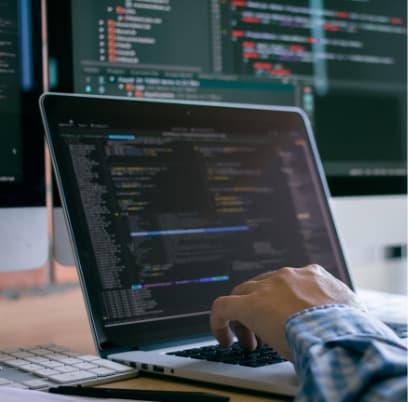 TECHNOLOGY
System development
Interactive device & Software development
AI, IoT, Blockchain system development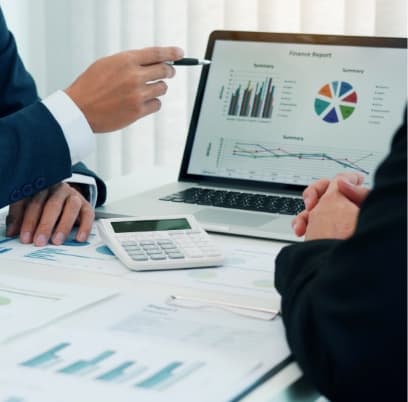 CONSULTING
Digital transformation support
Marketing outsourcing
OTHERS
Global business support
Venture incubation
THE SSS DATA
Looking through the lens of numbersWe specialize in empowering your business through cutting-edge digital technologies and marketing strategies. With expertise spanning AI, IoT, Blockchain, Marketing automation, Native apps, and more, we're equipped to support any digital transformation journey.
DATA01

Our gender ratio
Men5 : 5Women
DATA02

Vacation Rate
On average69.7%
DATA03

Average overtime
8Hours06Min
*Average overtime in a month
DATA04

Working moms and dads
Working moms and dads38%
DATA05

Average age
Average age30.6age
DATA06

Average time in the team
2Years3Months
BENEFIT SYSTEM
MVP

We believe in recognizing and celebrating our most valued people (MVPs). Our MVP selection process considers various angles, including their eagerness to embrace challenges and ability to deliver outstanding results. We applaud their exceptional contributions to our digital consulting company and present them with a well-deserved gift as a token of our appreciation.

Free Drinks for Employees

We take pride in providing our team members with an exceptional workplace experience, which includes access to a wide variety of beverages. Our espresso machine provides the perfect pick-me-up and is always just a few steps away.

Provision of PC/SP

We believe in equipping our team members with the best tools for success, starting with their own personal computer. Upon joining our team, each member receives a brand new PC, tailored to their preferences, whether they prefer Mac or Windows. In addition, we provide smartphones to team members as necessary to support their work.

Flexible Work Style

We understand that flexibility is key to achieving a fulfilling work-life balance. That's why we have introduced a range of measures to support our team members in their preferred work styles. From our recommended remote work setup to our flexible hours policy, we empower our team members to work in a way that suits their individual needs and preferences.

Referral program

At our company, we value referrals from our team members and their networks. That's why we offer a referral bonus to those who introduce us to exceptional candidates who later become valued members of our team. After a successful interview process and six months of official employment, we recognize our referrers with a generous referral fee. Join our team and share in our commitment to fostering a culture of collaboration and mutual success.

Freedom in Clothing/Hairstyle

Fostering a workplace culture that embraces diversity and individuality is important. That's why we encourage our team members to express themselves freely, whether it's through their preferred style of clothing, hairstyle, or hair color. By creating an environment where everyone can enjoy and celebrate their personal preferences, we foster a culture of inclusivity and mutual respect.

Vaccination

We care deeply about the health and wellbeing of our team members, which is why we provide comprehensive support for preventative healthcare measures. As part of this commitment, we cover the costs of optional vaccinations, ensuring that our team members have access to the protection they need to stay healthy and productive.

Extra Training and Certification Support

Empowering our team members to take charge of their own professional development is vital to their development. That's why we offer a range of training programs and certification courses to support our team members' growth and enhance our company's overall capabilities. We cover the costs of these programs so that our team members can pursue them at their own discretion, taking their skills and expertise to the next level.

Telecommuting

We want our team to be comfortable when they work - so we offer a telecommuting allowance to allow for a better working environment.

Lunch and Dinner

In order to build a better sense of teamwork, and foster seamless operations, we provide a monthly stipend for lunch and dinner.

Mentor System

During the initial three months of employment, a senior employee is assigned to help you, making it more convenient for you to work from home. The company will cover any necessary expenses such as lunch, café visits, and dinner as part of the mentoring program.
JOBS
WEB DIRECTOR

Requirements

No experience or academic record required

Skills we look for

Document creation
*Microsoft Office (Excel,Word,Power Point)
Experience with Web Direction

What would be even better

We're looking for someone with experience as a Project Manager or Team Leader. As a manager in an Ad Agency or Production Agency, you'll have had the opportunity to hone your leadership and management skills, and oversee the successful delivery of multiple projects.

Category of employment

Contract employee: 6 month trial period, after which potential to be onboarded as a full time member.

Work times

Flextime: 8 hours (1 hour break), Core time: 11:30 - 16:30

Weekends, holidays and vacation

Sat, Sun, Holidays, Personal Time, Summer Vacation, End of Year and New Year Vacation
(Total vacation: 124 days)

Salary

Annual salary: 3,000,000 JPY or more (Expected monthly compensation from 250,000 JPY or more) Commensurate with experience and performance

Work location

2F Tokaiya Building, 1-12-4 Kudankita, Chiyoda-ku, Tokyo 102-0073, Japan
(Nearest station: Kudanshita Station, within 5 minutes' walk)

Benefits

Employment insurance, Workers' accident compensation insurance, Employees' pension, Health insurance, Transportation expenses paid, No dress code

What this position entails

In this position, you'll have to wear multiple hats, where you'll guide clients through the latest tech in a manner that's easy to understand.
For web production, you'll manage everything from UI/UX design to budgets.
When it comes to Web marketing design, you'll craft effective SEM, SEO, content, and SNS campaigns.
As a consultant, you'll provide best-in-class guidance on GA and ad analysis, marketing planning, and strategy development.

WEB ENGINEER

Requirements

No academic record required

Skills we look for

Document creation *Microsoft Office (Excel,Word,Power Point)

What would be even better

Basic skills in Illustrator or Photoshop

Category of employment

Contract employee: 6 month trial period, after which potential to be onboarded as a full time member.

Work times

Flextime: 8 hours (1 hour break), Core time: 11:30 - 16:30

Weekends, holidays and vacation

Sat, Sun, Holidays, Personal Time, Summer Vacation, End of Year and New Year Vacation
(Total vacation: 124 days)

Salary

Annual salary: 3,000,000 JPY or more (Expected monthly compensation from 250,000 JPY or more) Commensurate with experience and performance

Work location

2F Tokaiya Building, 1-12-4 Kudankita, Chiyoda-ku, Tokyo 102-0073, Japan
(Nearest station: Kudanshita Station, within 5 minutes' walk)

Benefits

Employment insurance, Workers' accident compensation insurance, Employees' pension, Health insurance, Transportation expenses paid, No dress code

What this position entails

Utilize Markup and UI sklls to bring usability-conscious designs to life. If you have a knack for front-end coding using HTML5, CSS3, JavaScript, jQuery, and have basic knowledge of WordPress, PHP, as well as site creation using WordPress, reach out to us!

WEB DESIGNER

Requirements

No experience or academic record required

Skills we look for

Document creation
*Microsoft Office (Excel,Word,Power Point)
Experience with Web Direction

What would be even better

We are looking for a Front-end Developer who has experience in HTML, CSS, JavaScript, jQuery, and other modern tools and technologies. Experience developing websites using WordPress is a plus.

Category of employment

Contract employee: 6 month trial period, after which potential to be onboarded as a full time member.

Work times

Flextime: 8 hours (1 hour break), Core time: 11:30 - 16:30

Weekends, holidays and vacation

Sat, Sun, Holidays, Personal Time, Summer Vacation, End of Year and New Year Vacation
(Total vacation: 124 days)

Salary

Annual salary: 3,000,000 JPY or more (Expected monthly compensation from 250,000 JPY or more) Commensurate with experience and performance

Work location

2F Tokaiya Building, 1-12-4 Kudankita, Chiyoda-ku, Tokyo 102-0073, Japan
(Nearest station: Kudanshita Station, within 5 minutes' walk)

Benefits

Employment insurance, Workers' accident compensation insurance, Employees' pension, Health insurance, Transportation expenses paid, No dress code

What this position entails

We're seeking a Web Designer who can create great sites with a focus on user experience. Your mission? To maximize our clients' brand impact by crafting designs that speak directly to their target audience. You should have basic skills in Illustrator and Photoshop, and a passion for creating beautiful website designs, logos, LPs, business cards, envelopes, flyers, and more.

WEB MARKETER

Requirements

No experience or academic record required

Skills we look for

Document creation
*Microsoft Office (Excel,Word,Power Point)
Experience with Web Direction

What would be even better

We're searching for a dynamic individual who has experience in leading teams and managing successful projects. A background in team leadership, ideally in a management position at a general advertising agency or production company would be a plus. You should have hands-on experience in SEO operations and content marketing, with a passion for driving results.

Category of employment

Contract employee: 6 month trial period, after which potential to be onboarded as a full time member.

Work times

Flextime: 8 hours (1 hour break), Core time: 11:30 - 16:30

Weekends, holidays and vacation

Sat, Sun, Holidays, Personal Time, Summer Vacation, End of Year and New Year Vacation
(Total vacation: 124 days)

Salary

Annual salary: 3,000,000 JPY or more (Expected monthly compensation from 250,000 JPY or more) Commensurate with experience and performance

Work location

2F Tokaiya Building, 1-12-4 Kudankita, Chiyoda-ku, Tokyo 102-0073, Japan
(Nearest station: Kudanshita Station, within 5 minutes' walk)

Benefits

Employment insurance, Workers' accident compensation insurance, Employees' pension, Health insurance, Transportation expenses paid, No dress code

What this position entails

As a Marketing Manager you'll lead the charge in driving our online advertising. At the forefront of our marketing efforts, you'll manage a wide range of campaigns across various platforms, including Yahoo!, Google, Instagram, LINE, Facebook, Twitter, and more. Your mission will be to analyze the effectiveness of our advertising, report your findings, and propose new ideas for improving our performance. If you're a data-driven person who loves to excel, we want you!